Translating neuroscience into practical strategies to achieve optimal mental health!
Did you know?
Much like the yellow 'check engine' lights in your car,
your brain sends
signals to warn you of possible danger.
Do you have difficulty getting to sleep? Or staying asleep all night?
Do you feel tired when you wake up, even if you think you got enough sleep?
Do you suffer frequent headaches?
Do you sometimes feel agitated and edgy, but you are not sure why?
Have you gained or lost weight unintentionally?
Are you more easily frustrated than normally?
You're not alone!
We need to build a solid base on the Four Pillars of Mental Health, so that we can avoid the negative impact of stress on our bodies. The first pillar is SLEEP.
Sleep deprivation is a serious problem in our society and we need to make sleep more of a priority in order to allow our bodies time during the night for the restorative functions of sleep. But how do we sleep when our minds are racing with worry? I have developed a free download titled
IMPORTANT NOTE: I am not a doctor, and many of our common stress symptoms could potentially be indicators of a serious illness that would require medical attention from a qualified practitioner. Before assuming they are simply caused by stress, please seek medical advice to rule out other underlying conditions.
Request the free infographic 5 Ways to Optimize Your Sleep
Submit your name in the form on the right side and we will send you your copy.
Meet Diane Wolf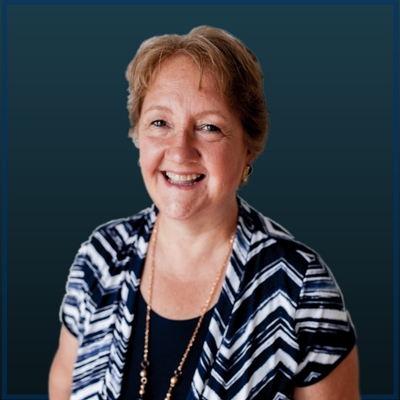 Diane is a Registered Psychotherapist in private practice, as well as being a speaker, writer, and educator.
Prior to 9-11 she travelled across Canada, the United States and the United Kingdom speaking on subjects such as communication, leadership, and management. After 9-11 she accepted a teaching position in the Business Administration Program at Trent University. Diane holds an MBA in Learning and Knowledge Management and loved teaching (although she hated marking).
Before she was a professor and speaker, Diane studied neurophysiological psychology, graduating with an Honours Bachelor of Science degree. She never lost her passion for neuroscience, so when she left Trent she returned to the field of psychology, and pursued a second Master's degree, this time in Clinical Counselling. After graduation she opened a private practice as a Registered Psychotherapist, where she primarily treats business professionals and first responders who have been diagnosed with PTSD, Anxiety, or Depression (or even a combination of these!)
As much as she loves helping people who have been diagnosed with a mental health disorder, her expertise in neuroscience has made her keenly aware that we do not need to wait for a crisis to take control of our mental health. Many of her clients have commented that they wish they had met her 15 years ago, when they could have possibly prevented their breakdown, and out of this was birthed a mission to help people take control of stress and overwhelm in time to avert a mental health crisis. She continues to treat people who are off work due to a diagnosis in her practice, but has re-booted her consulting business to help people achieve and maintain optimal mental health before they need to seek therapy. Although her practice is still full with a waiting list, she jokes that she eventually hopes her therapy business will be unnecessary.
She delivers her course Recognize and Disarm the Negative Impacts of Stress on Your Physical, Mental, and Emotional Health to individuals, as well as companies who have a desire to avoid the high cost of absenteeism by equipping their employees with solid strategies to manage stress and overwhelm. Currently offered in a cohort-based online delivery model, she looks forward to the days when she can return to on-site teaching for large companies.
In her limited spare time, she adores spending time with her grandchildren, who are the sunshine and light in her life, in addition to Andreas, her husband of 44 years, and her grown children and their partners.
Recognize and Disarm the Negative Impacts of Stress on your Physical, Mental, and Emotional Health
In this course you will:
Learn how your brain is telling you that you need to take control of the stress in your life NOW.
Understand how the four pillars of mental health work together to achieve and maintain optimum mental health.
Learn why telling someone under stress to 'relax' or 'calm down' doesn't work.
Learn how to maintain cognitive function as you age.
information about upcoming courses will be published soon
Corporate
This course can be customized to meet the needs of companies who wish to reduce the staggering costs of absenteeism by ensuring that their employees are equipped to manage the various stresses they encounter in all avenues of their lives.